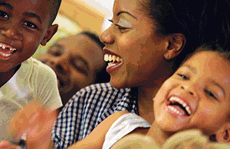 ---
If you wish to make a tax deductable donation you can do it online right now! Just make the donation and send us your information via email and we will send you a IRS letter of donation for tax purposes. If you just want to make a donation just click the secure credit card logo and in minutes we will receive your donation. Thanks for visiting our site and thank you for you donation
Donate an Automobile or money for an one Today
How Do I Donate? Fill out a donation application or call:214-705-7619 Generally, you will be able to speak to a live donor representative, seven days a week (Central Time: Monday through Friday, 5am to 9pm, and Saturday and Sunday, 8:30am to 4:30pm).If you are trying to reach us and it is after hours, please do still call; we will get back to you as quickly as possible.

We will mail you a couple of forms for your signature. Those forms and your signed title are the authorization we need to transfer ownership of your vehicle. Schedule the pick-up of your vehicle, at your convenience, and we will transport your car free of charge. Retain the formal letter of thanks, which certifies that you have donated the item, as this is your receipt. This letter identifies your contribution as tax-deductible by the standards set by the IRS. Your tax professional is the best source of information regarding charitable tax deductions. What Happens to My Donation? In all cases donated items are given to the selected individuals normally families to aid them in getting to work and children to school and doctor's appointments as well as disabled . In that way delay is minimized and the chance of fraud is eliminated. It's as simple as that!